Stress-Free Moving: Your Ultimate Guide to Movers and Removalists in Melbourne
Moving can be an exciting and daunting task too! No matter if you are relocating to a new place, office, or home within Melbourne the whole process includes a significant amount of planning, packing, and logistics.
To make your move a smooth one, you will need the assistance of professionals.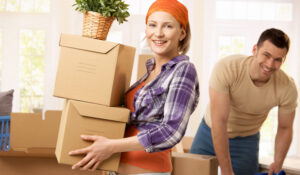 This blog tells you everything about the world of movers and removalists in Melbourne and will help you find the right team.
Understanding the Difference
Before diving into the details of choosing the right moving company, it is important to know the difference between two commonly used terms: movers and removalists.
Movers
This term is typically used for companies providing basic transportation services for your belongings from one location to the other.
They may help with loading, transporting, and unloading your items, but their services often don't include packing and unpacking.
Removalists
Removalists in Melbourne on the other hand offer a comprehensive range of services. They can provide assistance with packing, disassembling furniture, transporting your goods, and even unpacking at your new location.
You will get a full-service solution that makes your move less stressful.
Choosing the right movers or removalist in Melbourne
Now that the difference between movers and removalists, let us know about the important factors to consider while selecting the right company for your move in Melbourne-
Experience and Reputation
Research for movers in Melbourne online and check their reviews. A well-established mover or removalist having a good reputation is more likely to deliver a smooth and efficient moving experience.
Service they offer
Be sure about the services you need. If you need further assistance with packing, disassembling, and unpacking, opt for removalists. For a more budget-friendly option opt for traditional movers.
Transparent Pricing
Request for detailed quotes from various companies and compare their pricing structures. Make sure there are no hidden fees and all of the fees are outlined properly in the contract.
Equipment and Vehicles
Make sure that your company has all the necessary equipment and is properly maintained so that can handle your move effectively and safely.